What is a the difference between BulcBurners and Bulc Club Membership?
Frequently Asked Questions (FAQs)
---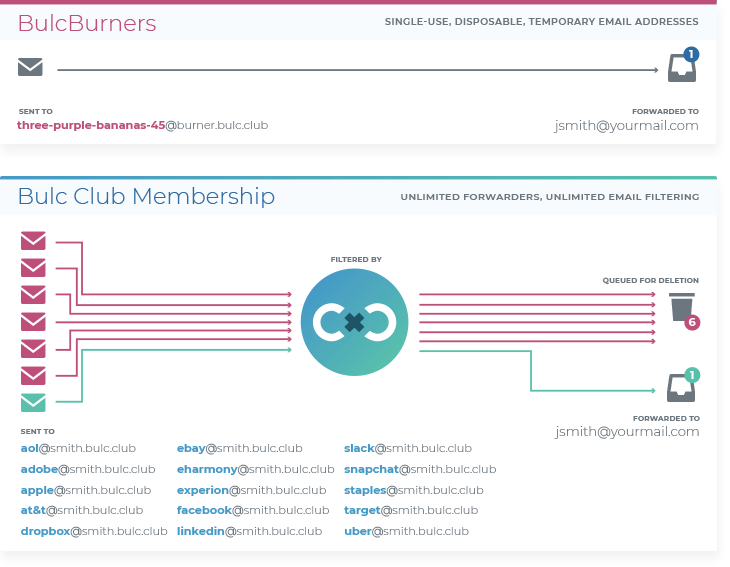 BulcBurners are simply single-use email addresses. They're addresses that you can use once and then throw away, similar to disposable cell phones.
Bulc Club Membership allows for the automatic creation of unlimited forwarders. All mail sent to any of these forwarders is filtered based on Club Rating unless you override the filters by allowing or blocking mail mail in the "Forwarders" tab in your Member Console. Each forwarder's actions can be updated individually. Club Ratings are calculated by the actions taken by Bulc Club Members.
Was this article helpful?
yes
no