How do I cancel my Bulc Club Membership?
Frequently Asked Questions (FAQs)
---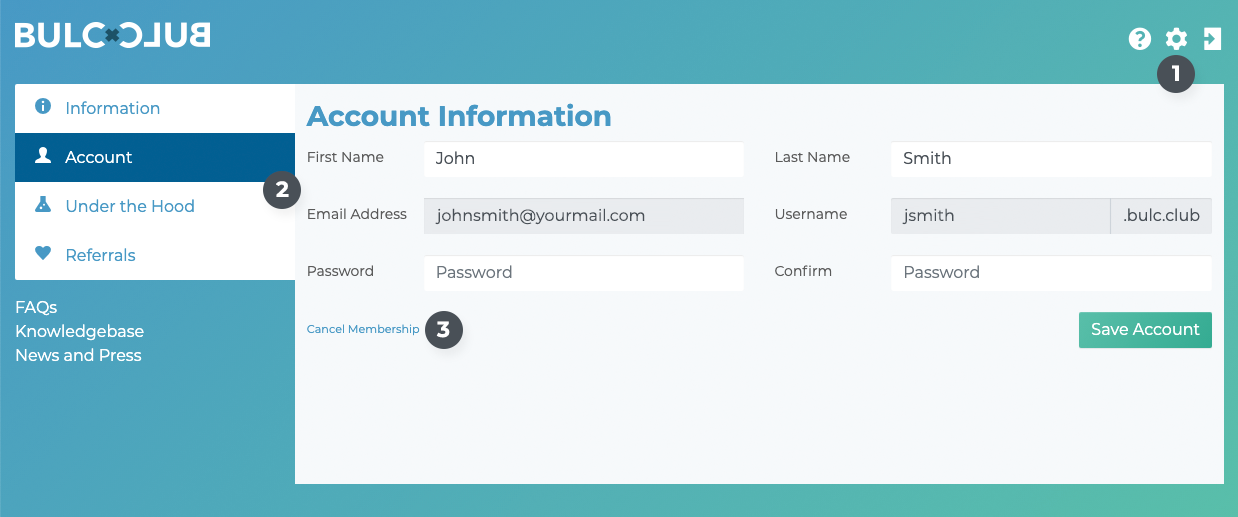 Should you decide Bulc Club isn't right for you, leaving the club is easy. From your Member Console, click the gear icon on the top-right of the screen to access your Settings. Then, click the Account tab. At the bottom of the panel is a link to Cancel Membership. You'll still be able to access Bulc Club until the end of your billing period (month or year, depending on your membership plan). At that point, your account will be deleted and all messages sent to your forwarders will be routed directly to the trash.
Let's talk! If you're considering cancelling your Membership, please contact us. We'd love to have you stay and can perhaps provide further incentives to convince you to keep helping us rid the world of spam, forever.
Was this article helpful?
yes
no