How do I reply to messages sent through Bulc Club Forwarders to my private email account?
Frequently Asked Questions (FAQs)
---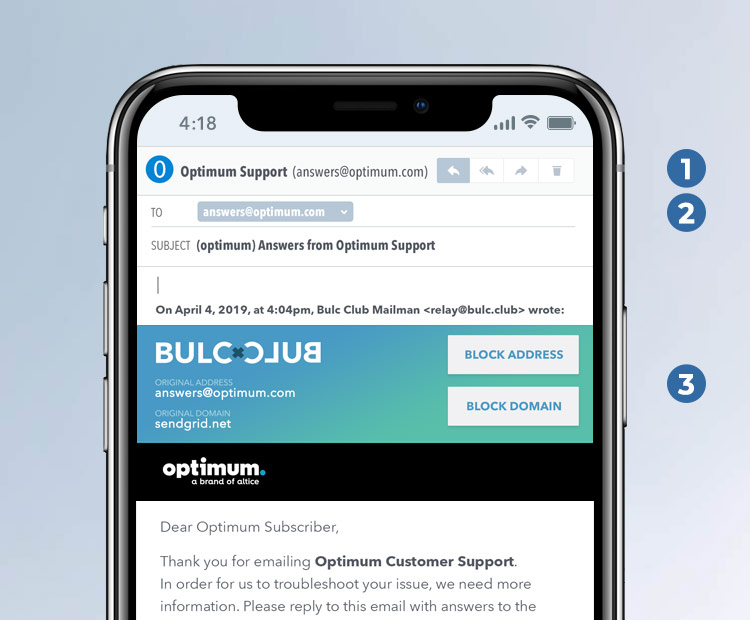 Until outbound mail is offered, it is recommended that you do the following, in those rare cases where you wish to send a response. Please take caution that you're not mailing a spammer, as you'll be exposing your private email address to them.
Click REPLY in your inbox, to begin composing your response.
Replace <relay@bulc.club> with the sender email, shown in the Bulc Club Info Box (the box with the Bulc Club logo and the "Block Address" and "Block Domain" links) at the top of the message (e.g.: Original Address: receipt@javajoint.com).
Remove the full Bulc Club header from your email so that your recipient can't accidentally block themselves.
In most mail clients (such as Outlook or Mac Mail), the sender's original address is automatically inserted into the TO: field, when you click REPLY.
Was this article helpful?
yes
no